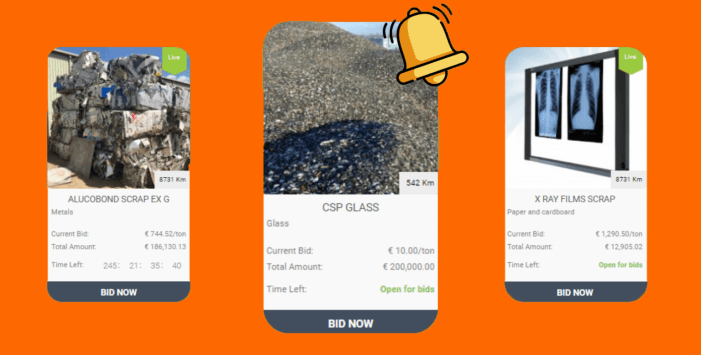 ARE YOU LOOKING TO BUY OR SELL A SPECIFIC TYPE OF WASTE MATERIALS?
Waste materials are being traded constantly. Make sure you set up alerts to not miss any of them! We encourage you to set up your personal alerts today because it is easy and fast. First, you need to register with a gold account. Then simply login to your account, click "Alerts", and select the product criteria for your alerts. You will receive an automated email each time new waste materials are listed that matches the criteria that you have indicated. Whether you are looking to sell or buy scrap metal, plastic, aluminium scrap, baled paper or any other type of waste, make sure you get notified!
Be aware that only Gold membership accounts have access to setting up alerts.
If you need help, find tutorials and guidelines on our Youtube channel or contact us!