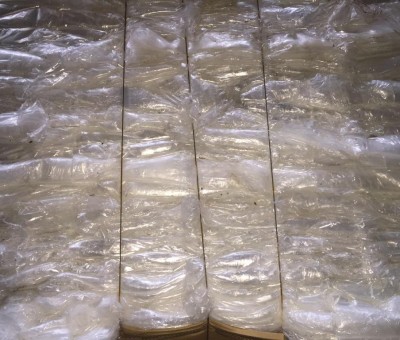 LDPE FILM SCRAP
Listing Number: 10814
Category: Plastics
Quantity: 10000 ton Approximately
Country: USA
Available for Repeat Sale: Yes
Delivery Period: 04/10/2023 - 29/10/2023
Seller's Currency : USD
00

Days

:

00

Hours

:

00

Minutes

:

00

Seconds
| | |
| --- | --- |
| Material: | LDPE 98/2 |
| Product Group: | Plastic low density |
| Colour: | |
| Status: | Live |
| Size: | |
| Source: | Post industrial |
| Source Group: | Other business waste |

Description:

We are Ming's Recycling Corporation, We deals in waste plastics. We have LDPE film scrap available to supply at large quantities and in bales. Kindly contact us if interested. We also deals in other materials such as: EPS block scrap Pet bottle scrap Hdpe milk bottle scrap Hdpe drum scrap Pet Preform scrap Ldpe roll scrap Bopp roll scrap.

More Information for bidders:

We can supply you 5 loads for one-time order. We load 55,115/lbs which is 25M/T in a 40ft container and our ldpe film are Grade A and no any other plastic in the bales. We can supply you 10 loads monthly and our ldpe film bales are dry and it is industrial grade.

Inco Term : CIF - Cost, Insurance and Freight

Transport Demand : Container Truck

Additional logistic information : Vehicle must arrive before 11:00AM for loading.