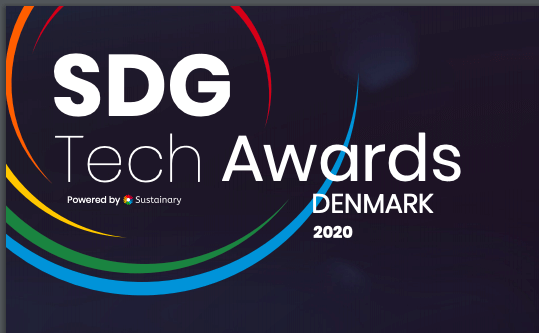 Celebration of Sustainability
As the end of February approached and a new quarter was about to sprout, a new milestone came to us at waste outlet. We have been nominated for the SDG Tech Awards Denmark 2020. And we couldn't be more proud. This showcases our efforts and underlines the importance of the work that we do for sustainability.
SDG Tech Awards Denmark 2020 has identified us for our impressive contributions towards sustainability and would like to showcase our company during the awards, highlighting sustainability solutions as well as encouraging industry players to implement them.
We are beyond grateful for this opportunity and would like to announce that we have confirmed our nomination. As for the next milestone, which we would be working on, our goal is to appeal to people's choice as well as complete the profile building form. And for that reason, we would like you to take your time, and get familiar with the work that we do.
Waste outlet provides a platform for trading waste to recycle upcycle and repurpose otherwise unusable materials to companies. We do strongly believe that one man's trash - is another man's treasure, and for that reason, we are here to stay and serve as the platform for trading treasure.
You have to be registered with a free account to see prices and be able to place bids.
Login
Invalid Login Credentials!
Something Went Wrong!
Please check your email and complete registration. Please check your spam folder just in case the confirmation email got delivered there instead of your inbox.
You cannot login at this time. The verification review process can take up to 12 hours. You will receive an email for your confirmation of the registration.
Forgot Password
Enter your email below. Password reset instructions will be sent to your email.
We didn't recongnize your account.
Something Went Wrong!
Inactive account. You have to wait for activation
Check your email address for your new password.